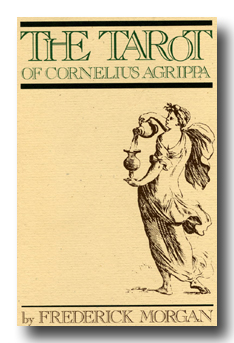 The Tarot of Cornelius Agrippa
, 1978
limited edition
Sagarin Press, Sand Lake, New York
56 pages; ISBN: 0-915298-11-2
Available for purchase from The Hudson Review.
Click here to read selections from this book.
This is the first edition of The Tarot of Cornelius Agrippa by Frederick Morgan. The paper is 60 lb. Warren oldstyle, display type Caslon Openface, body type Janson. Designed by Nanci De Lucrezia and Roy Sagarin. Printed and bound at the Studley Press.
The edition is limited to one thousand copies.